B&G International Decapsulator Model 250
Jump to navigation
Jump to search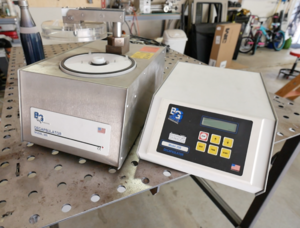 This tool is used to remove the epoxy package covering the silicon wafer of an integrated circuit, referred to as decapping. This is done by spraying acid into a contained temperature controlled area for a pre-determined period of time. The time, temperature and volume of acid can be controlled by creating programs which are saved within the machine. This leads to repeatable results when decapping IC's for failure analysis, reverse engineering or other endeavors.
This machine appears to be a very early model developed in the mid 1990's by Nisene Technology Group formerly known as B&G International. According to their website, it was the first to feature dual acid etching (Nitric and Sulphuric) technology.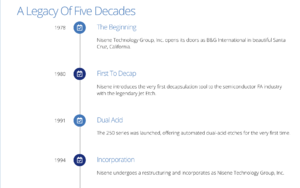 Documentation for this specific unit is nowhere to be found online, every picture or reference to the machine shows paper manuals and all the usual searches on company websites return no results. Nisene was contacted directly but they stated they had no record of any material on this unit.
Some documentation describing similar machines below
Patent 5,766,496 - Decapsulator and method for decapsulating plastic encapsulated device.

This patent references the Model 250 as prior art and presents an improvement whereby less acid is used and it appears tighter control over the temperature. The Model 250 heats up a larger area where the IC is placed, this patent seems to describe heating only the acid jet reducing time to decapsulate.
This image from the book "Product Integrity and Reliability in Design" appears to be a schematic of the Model 250.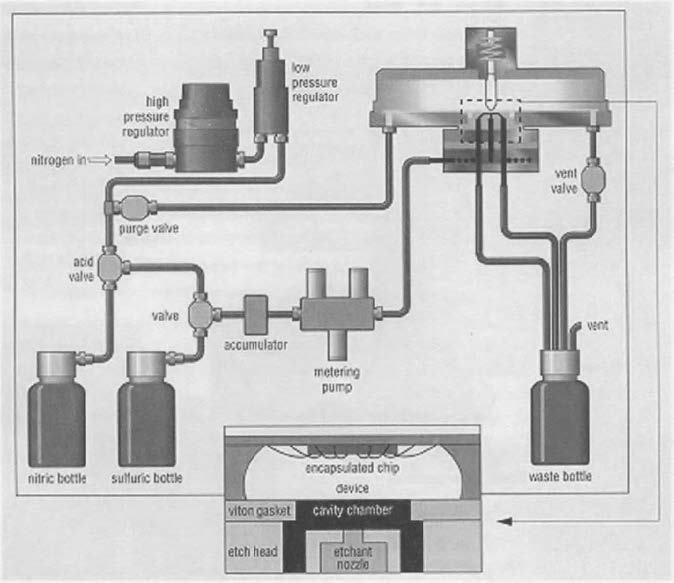 ---
Acid Etching Unit Pictures
---
Control Unit Pictures