Blink SyncModule 2
Jump to navigation
Jump to search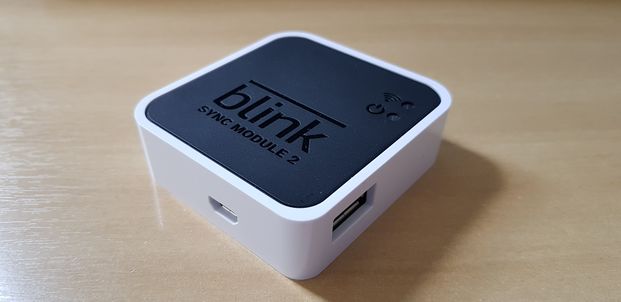 What is it?
Home appliance to control other Amazon Blink devices.
According to the manufacturer: "The Sync Module is a hub that plugs into an electrical outlet to relay commands and network details to devices in the system it manages. The Sync Module 2 requires a power outlet and is connected to your always-on Wi-Fi network to handle activity for up to ten Blink devices. This extends camera battery life, saves clips without a subscription, improves convenience for scheduling, and arms a group of devices at once."[1]
What can it do?
Control Blink devices (cameras, doorbells, etc) from the Blink mobile app
Connect up to 10 of any Blink Outdoor 4, Wired Floodlight, Outdoor and Indoor (all models), XT2, XT, Video Doorbell*, and Mini* cameras.
Support local video storage for up to 10 Blink cameras.
Record and store motion clips when you insert a USB flash drive (up to 256 GB).
Main components
Microcontroller
NXP MCIMX6Z0DVM09AB[2]
900MHz
SRAM: 128kB
SPI/UART/I2C
96KB bootrom, 128KB internal RAM
Has Arm TrustZone
Wifi/Bluetooth Module
2.4/5Ghz Wifi
Bluetooth 5.2 (BLE also)
Serial flash
256M-bit
Dual/Quad SPI XIP (133MHz SPI)
RAM
Sub-GHz "EZRadio" Transceiver
Markings: 455A CQRX 220
Silicon Labs Si4455[6]
Frequency of 283–960 MHz
–116 dBm Sensitivity
Modulation:
+13 dBm Max output power
50 nA Standby Current
500 kbps Max Data Rate
1.8 to 3.6 VDC
Teardown pictures
Serial Communications
It is possible to read the boot of the device by connecting to the indicated pin.
Baud rate is 115200.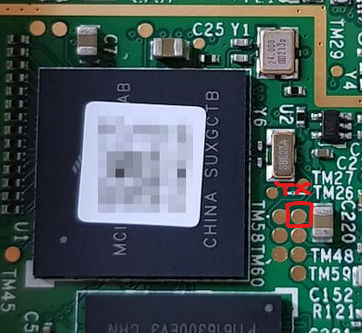 References